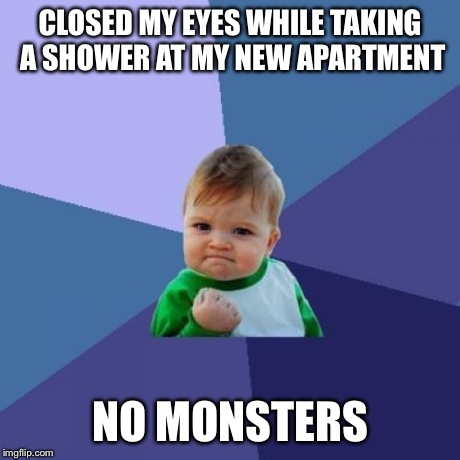 In case you couldn't care less about my social media channels, you might not know that we just moved away from my favorite city (St Pete!) and down the road to another city, closer to the Kid's new school. I miss St Pete already, but our new place is super nice. The apartment complex has a pool and a nice gym, and I have a garage to charge Ruby (my Volt).
We're still trying to unpack, and doing the weird unpacking puzzle where you have to figure out where to put those things that had "a place" before but you don't have "that shelf" anymore. And getting the – normally conscientious – kid to unpack is like pulling teeth. Teeth that have been soldered into place with the world's strongest metal.
But…we've been there less than a week, so we've got time to settle in, and the old place is completely clean and totally empty. So we're in a good spot, honestly.
Which means it's time for me to start figuring out my workout schedule. The new gym is really nice, which means I can get my sweat on without paying for bootcamp or spin class or a gym membership, but that also means no one else to keep me accountable to actually DOING something. I tend to over-engineer these sorts of things, so I'm trying to decide if I want to just wing this, or if this is a case where I should set up a full workout schedule with daily plans and a list I can refer to, check off, and post on Instagram.
In any case, I need to make something happen. Maybe it's time to get back into my Nerd Fitness routine? I do a ton of virtual races too, so I'll make sure they're part of my motivation.