As I sat in the #ToughLove session at FitBloggin, I had a lot of conflicting emotions. I went to the session because I wanted to support Steve & Sue, and I thought it would be interesting. At first, I was feeling pretty resistant. I felt weird, and spent a lot of the session arguing in my own head. I wanted to disagree with what was being said, and at first I did. The more I sat with it, though, the more I wondered if the issue was that I disagreed, or that it was exactly what I needed to hear.
After much thought, I did what I'm finally learning to do well. I reached out to chat it out with a friend. At the risk of looking lazy, I'm just going to paste in the relevant stuff…
H: So now I'm in this spot where I want to do more, get stronger, and specifically clean up my foods…I am an emotional eater from a household of junk food lovers, and I don't know how to clean up the food. Intellectual arguments don't seem to work. I know the science. I know the worth of clean foods. I feed them to my daughter. And then I stress eat oatmeal creme pies at work.The session was a struggle for me because I want some accountability, but I'm so damned fragile right now and still trying so hard to figure out what I can do that won't make me crazy again that I don't know what help to ask for. Also, I'm afraid of being pushed (either directly or in a reactionary way) right back into the physically and mentally unhealthy things I was doing before.

T: They really ARE out to get us. I know playing the victim card feels like bullshit, but you know what, we're absolutely the victims here. They are VERY well armed. They have huge budgets, research divisions, behavioral psychologists…you're targeted SO SPECIFICALLY. ("They" being major food corps)

H: I'm a sugar addict and it scares me. I'm terrified of how much control it has. I'm trying to track my macros now, because I think upping my healthy fat and protein might help curb the cravings.
We talked about how the free snacks at work were a HUGE issue for me, and I got the suggestion to write to HR about it.
T: Talk about the marketing. Talk about the studies. Talk about the snacks that are available. Talk about how much you appreciate the company's effort to fuel employees through their day, then talk about how TERRIBLE a job they're doing at it. Then suggest resources that could make it better.
I admitted to being scared to rock the boat, and through a lot more conversation was finally convinced that I'm doing the right thing. By asking for the healthy snacks I need, I'll be doing a lot of other people favors too because the sugary crap is dragging us all down. We talked more about eating cleaner, about organic foods.
 H: I don't feed my daughter that way. But when something has to give, it's always me.
The more we talked, the more I realized what a disservice I was doing to myself, and as an extension, to my family too. I'm worth taking good care of. And when did it hit me?
 T: If you're making good choices for your daughter, and shortchanging yourself, she will see that. And children respond to actions over words. Careful you don't teach her to put herself last.
CAREFUL YOU DON'T TEACH HER TO PUT HERSELF LAST.
Well, fracking frack. If that's not a crying at work type of statement, then I don't know what is. Further conversation and some serious workplace meditation (thanks, empty conference room) led to the weird realization that I crave sugar when I'm feeling insecure. Because WHAAAAATTTTT?!? I mean, seriously. Knowledge BOMB right there. So weird. I'm sitting with that in an attempt to recognize it, label it as such, and work from there.
In the end though, the long-azz conversations led to me actually wanting to participation in a #justtrollin post of my own. I'm calling myself out. I'm making it clear what I want and how I'm going to get it, and I'm opening up the doors to all of you to call me out (with love, please) when I'm not following through. I've been scared to do this, because I spent so much time away from tracking and weighing and working so hard on getting into the right headspace. Now that I'm there, I'm so scared of losing it that I fought the notion of this post. I felt like if I went back to any old habits (blogging? tracking exercise? measuring progress?) I'd somehow be undoing all the work I did. It took my own personal Badass Buddha to help me realize it would just be the next step to build on that work.
So here's what I want, some of which was straight up stolen from other people's #justtrollin posts.
Clean up my social media
Take clear, consistent steps toward cleaner foods
Keep up my strength training plan
Remember how awesome I am
Social media:
Taking a cue from Thea, I pared down my social media accounts. I combed through my Twitter, Facebook, and Instagram and got rid of the people I don't ever interact with. Thea's right. I can't have meaningful interactions with the people I actually care about when every feed is cluttered up with hundreds of posts from people who I never have conversations with. Now things are still pretty full, but much cleaner, and it's easier for me to see the people I care about. Keeping everyone in the loop and staying up to date on their comings and goings helps keep the feeling of community strong, and that community is what helps keep me energized and motivated to make the right choices.
Clean eating:
Today at a team lunch I finally realized something EARTH SHATTERING. Something that, in fact, just proves out my theory that this work I'm doing now is building onto the work I've done on my mental well-being instead of tearing it down. Ready for it?
It's not about not having the pizza. See, we sat down to lunch at a reportedly awesome pizza place. I looked at the menu and thought, "I should get the salad." I thought about it and I realized I had two distinct choices. 1) I could get the salad and feel virtuous. Virtuous, miserable, and unfulfilled as my coworkers ate pizza around me. 2) I could get the pizza, load it with veggies, and really enjoy my lunch. So I did. I got a thin crust personal pizza with artichoke hearts, mushrooms, and spinach. It was wonderful, I loved lunch, and I brought half home for dinner. Making the right food choices doesn't have to be awful and restrictive just because that's how I did it for so long.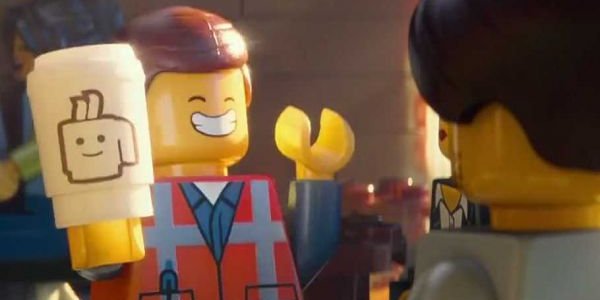 This is also the first week since I started my new job that I haven't eaten an Oatmeal Crème Pie. I was eating 3-4 a day on some days. It was getting dark. Stepping away from them is step one in my attempts to clean up the food. First up, I'm cutting back my sugar. I've stopped putting any in my coffee, opting instead for coconut oil at home and plain half & half when I'm out and don't have a nondairy option.
The NF eating plan calls for heading in the direction of paleo, but that just doesn't jive for me so instead I'm focusing on the things I think will help me the most. Sugar is my first concern, and then I want to focus on drastically reducing the amount of processed food I take in every day. As always, I'm much better about it with Evi, but it's time to make sure I'm taking care of my own needs too. Processed stuff is going to be difficult, as I've developed a lifestyle that's fairly dependent on those "easy" foods, but it's worth the effort. It might also be an uphill battle with Aaron a little bit, as I'm not sure he's sold on the value of them, but I think if I can prove that it won't be a significant price increase then I'll be able to sell him on it in time.
Just like everything else, this is also about listening to my needs. I got my mom's trainer to do my macros for me and I was tracking for a while, but in the end it was making me crazy again. I was angry all the time, and it took Aaron calling me out on it to make me see it for what it was. I stopped and was IMMEDIATELY more relaxed. Tracking just doesn't work for me, and the truth is that if I'm working hard to reduce my sugar and my processed foods and I'm sticking to my planned workouts, I'll be more than fine.
How you can help
Point me in the direction of easy, cheap recipes using fresh foods.
Share your tips for saving money while still getting fresh, local foods.
Tell me where you shop to save money on fresh, unprocessed foods.
Share ideas on how to make things like lunch snacks for kids that are cheap, easy, and unprocessed.
Strength training:
I've done decently well with sticking to the Nerd Fitness workouts so far, and I've also been pretty good about cutting myself some slack when life gets in the way instead of declaring myself a FAILURE for veering off the schedule. I'm not loving the workouts, but I'm trying to remember the purpose of them, and I do feel pretty awesome when I'm done. I was amused to discover a fair amount of motivation the other day when the gym was playing American Ninja Warrior during my workout. Turns out that watching people do cool things involving strength is pretty motivating sometimes.
I've switched to doing the first level of the bodyweight workout instead of the tutorial workout. I think the bodyweight is meant to be harder, but it was the better workout for me. The tutorial workout left me so painfully sore that I could barely walk or sit down for four days. The bodyweight workout left me feeling distinctly sore, but not in actual pain. Definitely the winner, and I think it won't be too long before I can move to the second level of the bodyweight workout as long as I'm consistent about working out.
Finding time for the workouts is tough for me because there's always something else going on. On the 4th I managed to go to the gym while everyone else headed to the pool and meet them later. Where I find issues is around timing. The best plan is for me to workout first thing in the morning, but I like to take my time waking up. Once I wake up and have my coffee, it's time to get off to whatever our plans for the day are. During the work week I can go at lunch time, but it's tough to take the time in a very busy new job. In the end though, these are all excuses. Yes, some work days aren't going to allow the time for workouts. Yes, some weekends are going to be about family time and relaxing instead of working out and sweat in the gym. But most of the time? Most of the time I need to be making the time to workout.
I also can't forget the importance of conditioning workouts. Walking is something I love and it's so beneficial. It's also an easy thing to work in on weekends during family time. Yoga is SO important to me, so necessary to not only my physical health but my mental  well-being…and for no reason I can think of, I've been letting it slide lately. No more of that.
How you can help:
If I'm not talking about working out, I'm probably not doing it. Call me on that.
Share your ideas, tips, suggestions on how to make time for working out when you're busy. We're all busy, and a lot of people are making the time, so tell me how YOU do it.
Share the details about when you choose NOT to make a workout your first priority.
If I go more than 2 days without posting a yoga pic on IG, call me on it.
Self-love:
Find ways to choose joy. I'm awesome. I know that a lot of the time, but I frequently forget it. It's time to work on keeping my awesomeness in the forefront of my consciousness every day. I'm working hard on it, and it seems to be working right now.
How you can help:
Just keep being YOU. Seriously, I'm so inspired by everyone around me. My FitBloggin peeps and everyone else I've come to share this space with. Share your stories.
So we're in this together, right? And ♪♫everything is awesome when you're part of a team♫♪ .